'Women's cricket is vital for the future of our game'
SIMON HUGHES: The fact that we now have a woman on the front cover of the Almanack and three of the Five Cricketers of the Year are also women shows how far we've come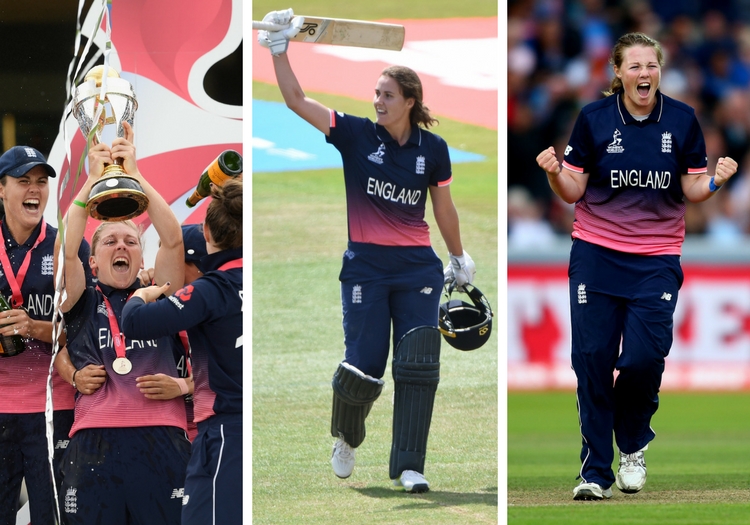 ''Ladies playing cricket? Quite absurd. Like men trying to knit.' That was Len Hutton's view according to Tanya Aldred in her feature Cricket and Sexism in the new Wisden Almanack.
As recently as 1998 there were MCC members at an SGM to debate the inclusion of women members exclaiming 'We'll have breastfeeding in the Long Room bar!' And one man added 'I'm not sure women could afford the subs!'
He was slightly flummoxed when I retorted 'I have to tell you, my wife frequently spends £450 on a pair of shoes.' (My mother, incidentally, was once sheltering from the weather under the Lord's pavilion balcony overhang during the presentation of the Benson and Hedges Cup to my Middlesex team but was cast out into the rain by some officious steward because she was female. I am not making this up.)      
The fact that we now have a woman on the front cover of the Almanack and three of the Five Cricketers of the Year are also women shows how far we've come.
It is a bit disproportionate given that there have only ever been two other female cricketers of the year since Wisden first started the idea in 1889, but this tends to happen when there's been decades of injustice.
For comparison, no West Indians were named in the list in the 1976 Wisden after they'd heroically won the first ever (men's) World Cup in 1975 (Clive Lloyd had already been nominated in 1972.) But three non Englishmen - Gordon Greenidge, Viv Richards and Michael Holding  - were honoured the year after the West Indies made England grovel in the infamous summer of 1976.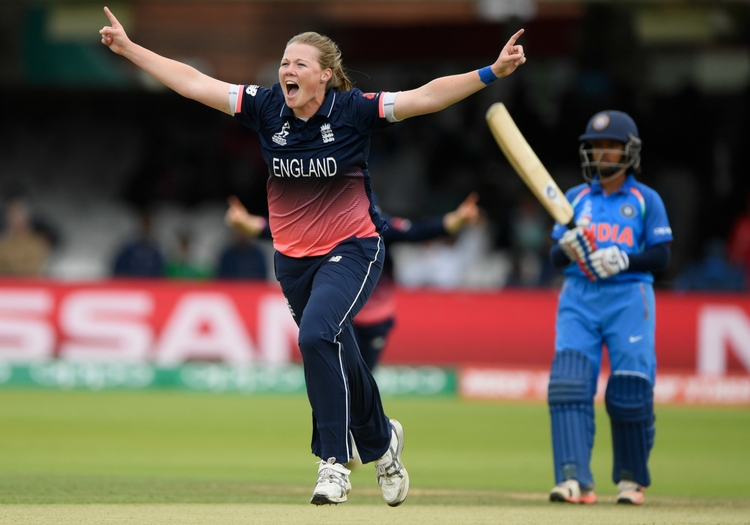 Anya Shrubsole features on the cover of this year's Wisden Almanack
The Cricketer postbag is already filling up with outraged from Oswestry airing their dismay at Wisden's announcement. But we have to get real.
English women's cricketers are not only currently more successful than the men (it hardly needs mentioning that in terms of World Cups it is England Women 4 England Men 0) but they have also shown more vision in the development of the game (e.g the Kia Super League) and more bravery in selection. 
Of course the women's game is less hamstrung by the traditions that are holding back (men's) county cricket and ensuring there will be more working parties into the next decade. But you have to admire their spirit. Most of the successful girls have battled their way through the boys/men's circuit until a proper pathway was established.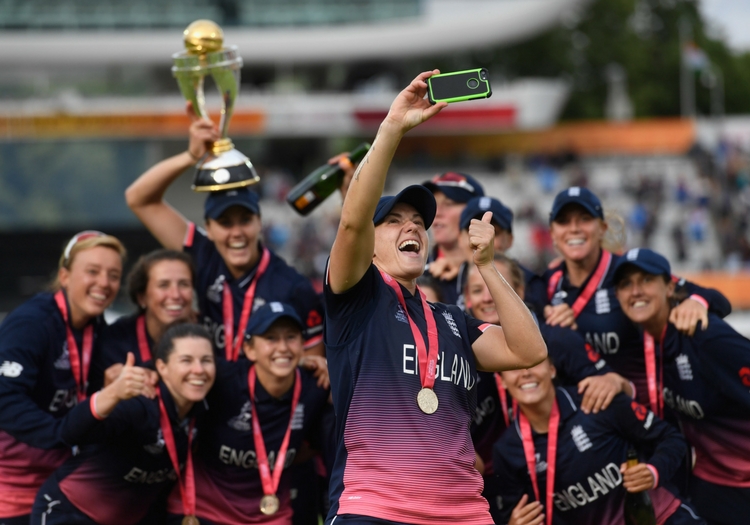 English women's cricketers are currently enjoying more success than the men
Take my daughter, Nancy, 17. She played some county girls cricket up to age 13 but spent most of her summers holding her own in school boy's age group teams (and changing in the girls toilets if there were any.)
There was little decent club, or school, girl's cricket, and there still isn't. The boys, to their huge credit, totally accept her - they barely notice her gender. The rabbit round the bat from the fielders is as unforgiving as if the batsman were a boy. She does all the drills - the shuttle runs, the 'yo-yo' tests, the one-on-one challenges - that the boys do. 
The key thing though, is she is there, opening the batting for the first XI, on merit. That is important, going forward. Women's cricket is vital for the future of our patriarchal game, and they must be encouraged and nurtured (and not compared to male players) at every opportunity. But there must be no more tokenism (I'm sure the women wouldn't want it any more than the men.) If a (professional) women player bowls badly, we should be able to say so, just as Geoff Boycott calls a Moeen Ali long hop 'rooobish.'
If she plays an appalling shot or drops a clanger it should be properly evaluated. If a female commentator talks garbage, it should be politely pointed out (there was an unambiguous silence a few times in the New Zealand commentary box after some ill-informed comments from one female ex-player.) Having said that, there are male commentators who top the unlistenable league table. They're bad enough to force a wincing cricket fan to don ear plugs. Or take up knitting.