Willey, won't he? Is now the time for England to explore the allrounder as a legitimate T20 opening option?
SAM MORSHEAD: David Willey's appearance at the top of the order in Canberra made sense before a ball was even bowled. And it makes more sense now.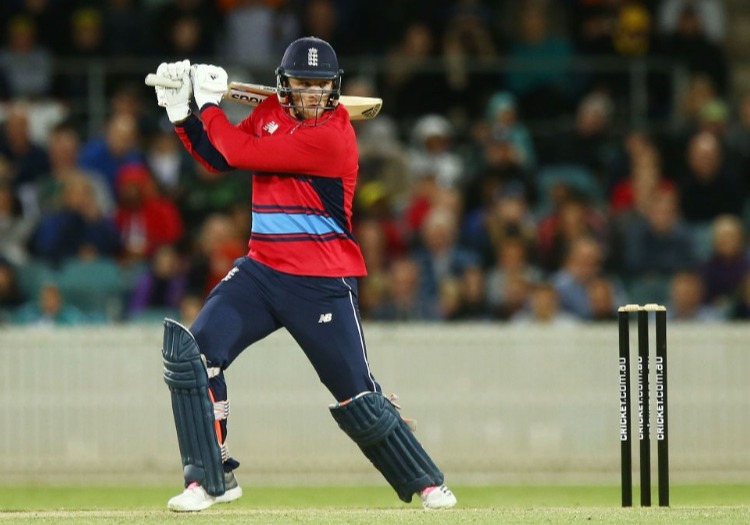 David Willey could open for England in T20Is
Nathan Lyon found out first-hand what those who have had a vested interest in English domestic cricket have known for some time… David Willey is a legitimate option at the top of his country's T20 batting order, and he deserves a run of games to prove it.
As Lyon craned his neck to see his second over being pummelled and pulverised around the Manuka Oval last week, he's unlikely to have been thinking "gee, this guy can actually do a job opening".
And, given the general reaction to Willey's epic destruction of the world's premier offspinner, it seems much of the cricketing community see England's stand-in No 1 as little more than an old-school pinch-hitter.
But the Yorkshire allrounder's appearance first up in Canberra made sense before a ball was even bowled. And it makes more sense now.
With Jason Roy rated at 50-50 for England's first Tri Series game, against Australia on Wednesday, Willey's hand is raised high.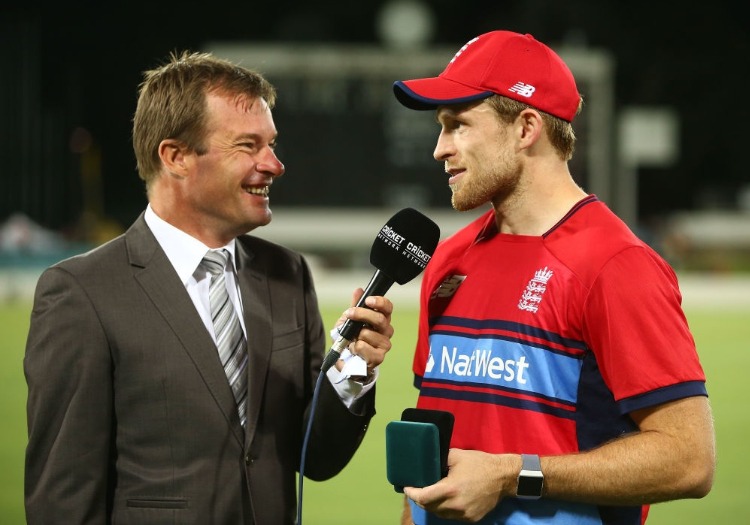 Willey made 79 off 36 balls against a Prime Minister's XI
Why England have never chosen to try him higher up the order is something of a mystery.
Sure, Eoin Morgan and Trevor Bayliss are blessed with an incredible arsenal of attacking talent but the 27-year-old's record in the format is certainly warranting of greater chances with the bat.
Until last week, Willey had never batted higher than No 7 for his country in T20 internationals. And only once had he got a chance above No 8.
That's despite a T20 average 28.27 as an opener, a strike rate of 149.56 and a collection of a century and seven 50s from the top of the order.
It's not the record of a hit-and-hope pinch-slogger.
His average in T20 cricket at No 1 or No 2 is only marginally inferior to those of the current first-choice opening pair - Alex Hales and Roy - but he scores his runs faster than both first up.
The same is true when his record is compared to the other man of the current party being earmarked for a berth at one or two, James Vince (slightly worse average, significantly better strike rate), while he has better batting figures than Sam Billings in T20 cricket and Eoin Morgan when coming in at six or above.
There is an argument which says the stats deceive in the wham-bam-thank-you-mam arena of Twenty20.
After all, those coming in at seven and below are unlikely to have much time to settle, they are going to have to risk their wickets in pursuit of an avalanche of late runs, they are - for want of a better phrase - on a hiding to nothing (for the record, Willey averages 14.68 and has a much more modest strike rate of 121.73 at seven and below in all T20s)
But there aren't many players who have been used so varyingly by their respective sides as Willey in this format.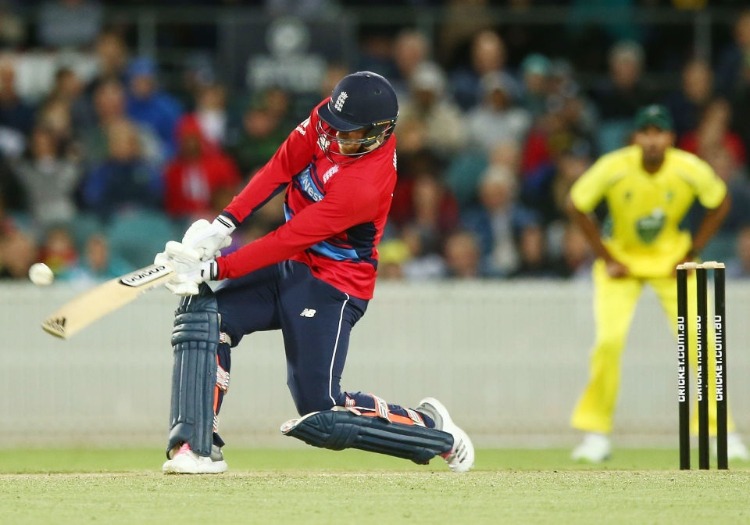 Willey also took three wickets in the same game
And the shots which brought him his bumper 34-run over against Lyon last week go to show he's not just a heave-ho specialist.
In dissecting Lyon's lack of variation, Willey's combined excellent foot movement, balanced body position and precision timing.
Two of his five sixes were dispatched, in-to-out, over wide mid-off - executed with no small amount of technical skill. Only one, a bottom-handed hack over straight midwicket, was even slightly ugly.
And to top it all off, a perfectly-timed cover drive.
DAVID WILLEY'S T20 RECORDS

1-2: ave 28.27, strike rate 149.56

3-6: ave 27.61, strike rate 148.33

7-11: ave 14.68, strike rate 121.73
It was intelligent batting, against the world's top offspinner. Morgan described it as "Chris Gayle-esque".
It goes to show England really do have another choice, and one which they've only just started to explore.
Workload shouldn't be an issue - Willey hit his 79 in 36 balls against the Prime Minister's XI last week having taken 3-32 in the first innings - and he is a willing batsman too, with a portfolio of work to his name at the top of the order in the colours of Northamptonshire and Yorkshire.
Prior to his stint in the Big Bash with Perth Scorchers this winter, Willey said: "I've done it in England with quite a lot of success, so it's something I'm familiar with and I've got a fairly clear game plan.
"I'd love to do it but ultimately it's about what's best for the side."
So will Morgan and Bayliss give him a shot? Or will it be back to the basement?