Smith banned for one match and fined his entire match fee for ball-tampering role in Cape Town
Steve Smith admitted to having hatched a plan to use tape to alter the ball during the third Test against South Africa, and Cameron Bancroft was caught in the act by television cameras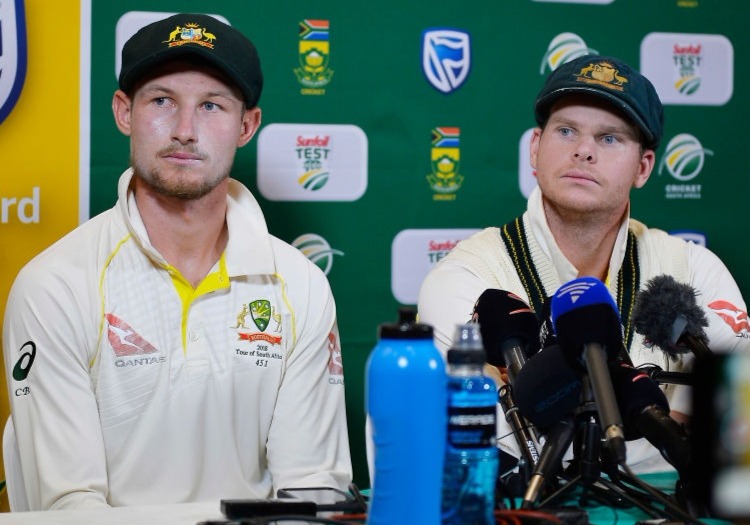 Australia batsman Steve Smith has received a one-match ban for his role in the ball-tampering scandal in Cape Town.
Smith admitted to having hatched a plan to use tape to alter the ball during the third Test against South Africa, after Cameron Bancroft was caught in the act by television cameras.
ICC chief executive David Richardson charged Smith under Article 2.2.1 of the code of conduct, which bans "all types of conduct of a serious nature that is contrary to the spirit of the game".
Smith, who was been stood down from captaincy for the remainder of the Test by Cricket Australia on Sunday morning, has also been fined 100 per cent of his match fee.
MORE ON THE BALL-TAMPERING SCANDAL
Richardson said: "The decision made by the leadership group of the Australian team to act in this way is clearly contrary to the spirit of the game, risks causing significant damage to the integrity of the match, the players and the sport itself and is therefore 'serious' in nature.
"As captain, Steve Smith must take full responsibility for the actions of his players and it is appropriate that he be suspended.
"The game needs to have a hard look at itself. In recent weeks we have seen incidents of ugly sledging, send-offs, dissent against umpires' decisions, a walk-off, ball tampering and some ordinary off-field behaviour."
Bancroft has been fined 75 per cent of his match fee and handed three demerit points for a level two breach of the code of conduct, relating to changing the condition of the ball".
He accepted the charge.