Pakistan are potent and England will find it tough, says Viv Richards
HUW TURBERVILL: The king will be backing West Indies in charity match at Lord's after seeing his beloved Liverpool lose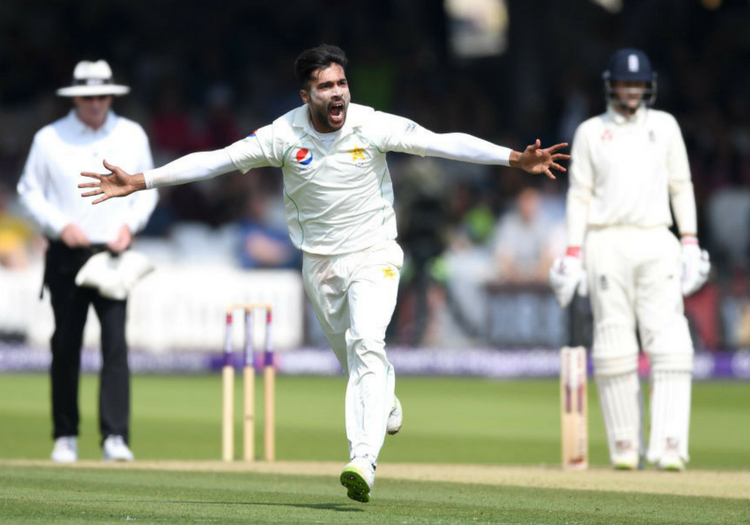 The king, Viv Richards, is on these shores, and has given royal approval to Pakistan after their brilliant display against England in the first Test.
Richards will be cheering on his beloved West Indies when they face an ICC World XI at Lord's on Thursday. The T20 will raise funds to repair damage caused by hurricanes Irma and Maria to grounds in Anguilla, Antigua, Dominica and St Maarten and St Thomas.
He has connections with Pakistani cricket, however, after working as a mentor with the Quetta Gladiators in the PSL.
"This Pakistan team is damn good," Richards told The Cricketer. "They are the emerging team. I have worked with many of them. They have a battery of seven, eight fast bowlers who could make any team in the world. They could loan out a couple to teams, they have so many to spare – like West Indies in the 1980s! They have talent in abundance.
"It is a setback playing in exile. That's huge for them, so anything they achieve is remarkable. Sarfraz Ahmed is passionate about what he wants to get done, he drives them, and they have a good thing going. We need every country in the cricket family, so it is of vital importance that Pakistan are at their best. England are going to find it tough at Headingley. Pakistan have variety with Mohammad Amir, a very good unit, and they have good batters as well."
When I dare to say Jos Buttler and Ben Stokes arrived late from the IPL, he jokes: "I don't need any excuses! A lot of teams have come to England at this time of year and been rolled over."
What would he do if he was England batting coach? "You can't do much. Dig in! Perhaps in playing the series early, England thought they knew the conditions, but I think it's backfired. Pakistan have so many potent individuals in the team – top seamers in these conditions."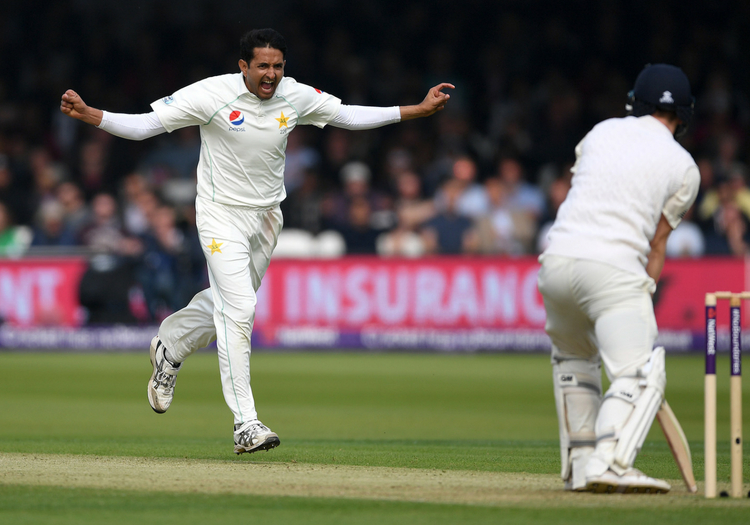 Mohammad Abbas took eight for 64 at Lord's
On Thursday's match, Richards says: "It is the best T20 team in the world, the reigning T20 champions, playing the rest of the world. It will be a friendly atmosphere, but highly competitive."
Asked if he is confident West Indies have players coming through to replace this generation of champions, he replies: "It's always tough to replace great players – Chris Gayle has been phenomenal. Dwayne Bravo is always exciting. It will be interesting to see what West Indies have been doing in the background, if they have adequate players waiting in the wings."
Richards is hoping for some sporting cheer after seeing his beloved Liverpool lose in the Champions League final to Real Madrid.
"Oh man! I watched it in Delhi, but I was tired and fell asleep. When I woke up I saw Gareth Bale holding the cup and thought, 'It's not looking good!' I felt sorry for Loris Karius… these things happen. Jurgen Klopp is the real deal, though – a great motivator, and I love his style of football."
Richards was a decent player himself. "We had a great match for Beefy's leukaemia charity at Scunthorpe once. I played centre-half and Beefy was striker! We had George Best, Colin Bell, Mike Summerbee, Micky Droy, Ian Hutchinson, Peter Osgood and Norman Hunter playing.
"I played in the World Cup qualifiers, against the likes of Haiti and Trinidad, but we never really had our sights set on the World Cup finals. I had a trial with Bath City and a contract with Minehead, but in the end it was too dangerous for cricketers to play, because of the injuries. I knew I belonged there, though – I could have been a footballer."
Richards is also in the UK to promote Antigua and Barbuda as a holiday destination. "The beach is just the beginning," he says. "We have a beach for every day of the year! Come to Antigua and find 12 at least! Start off with Fort James beach – that is where I learned my cricket."
Well, if it is good enough for the king…