Mike Atherton at 50: A lightning rise from England captain to four-time cricket correspondent of the year
HUW TURBERVILL: I recall writers saying they would not talk to Atherton when he crossed the divide, poacher turning gamekeeper and all that; it was hot air, of course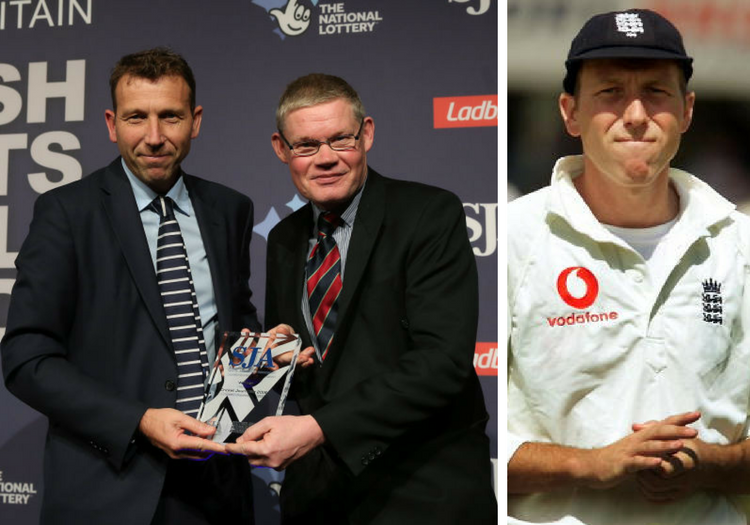 Mike Atherton has turned 50
"And that's a half-century for Mike Atherton, a marvellous effort…" Yes, the former England captain and now Times cricket correspondent is 50.
I would not like to overplay my part in his lightning rise to journalistic deification (a clue there). He certainly reigns, though, after becoming the Sports Journalists' Association cricket correspondent of the year a fourth time (and it has only been going for four years).
So here is my part in it – switch irony detectors on, dear readers. Between 2000–2006, at The Sunday Telegraph, I sub-edited the cricket: from Scyld Berry, Atherton (writing when still playing), Nasser Hussain (his England captain's diary until 2003), Steve James and guest columnists like Ian Chappell. Subbing, for those not in the know, means reading, rewriting, fact and grammar checking, writing headlines and picture captions, and so on.
When the pages were designed, I then wrote a few words of my own on whatever space was left. Don't get me wrong, appearing alongside those titans was a thrill.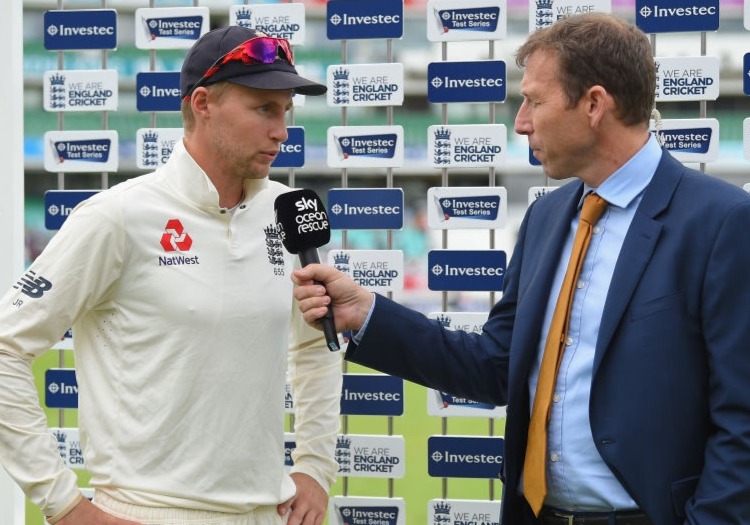 Atherton has become a figurehead of the cricket media
I was an ambitious youngster, however, and felt the odd pang of jealousy when Atherton's words landed. The sports editor (Jon Ryan) and his deputy (Peter Mitchell) were huge fans, of course, and rightly so. They played a part in his career (along with Berry), advising and honing.
They would scan his stories, and afterwards would recline in their chairs, look at each other, and pay tribute with words like 'sublime'. Occasionally the secondary tribute would be paid, if it had been a quiet week and the topic was not quite as pulsating: "Nice read." In six years of 'subbing' Athers' pieces, only one real mistake sticks out. He spelt 'lightning' as 'lightening' (see above). I was pleased with that spot…
There was also a late-night chat at the Cricket Writers' Club annual dinner when I was regaling him with pearls of wisdom about journalism, and he politely interrupted me to let me know my tie was on fire, having been leaning so earnestly towards him over a candle.
MIKE ATHERTON: CAREER STATS

Tests: 112 matches, 212 innings, 7,728 runs, ave 37.69, 46 50s, 16 100s, HS 185*

ODIs: 54 matches, 54 innings, 1,791 runs, ave 35.11, 12 50s, 2 100s, HS 127
Atherton is now, of course, cricket correspondent of The Times; he is a natural writer, as he was a natural opening batter. He turns 50 on March 23, and The Cricketer is spending one of our 'evenings with' with him on May 23, so it seemed a good time to revisit his 2002 autobiography, unimaginatively titled 'opening up', subhead: 'my autobiography'.
He was a talented young batsman who carried Cambridge University for three years, hence this gem from Keith Fletcher, the Essex captain, at Fenner's: "Let's get this iwitating little pwick out". Five years later they were captain/coach of England.
It was interesting to read (again) about Geoff Boycott's excellent batting tutorials before the tour to West Indies in 1989/90; about the cynical nature of the England team at that time – a senior player told Atherton "you play your first Test for love and the rest for money"; and about the terrible back pain from ankylosing spondylitis he endured (and colitis caused by the medication).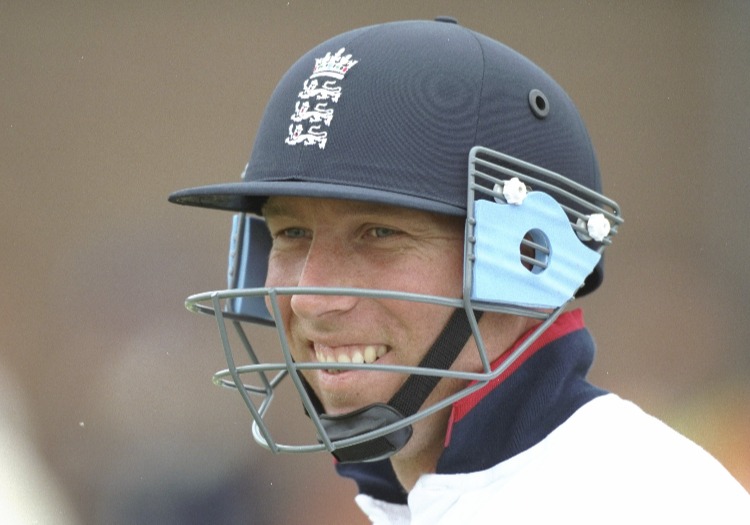 He has successfully gone from poacher to gamekeeper
I am hoping to ask him if he still thinks the media are too influential in selection; about the 'dirt-in-the-pocket affair' – he insisted in the book he was not trying to make the ball dry and rough, just keep it that way (an interesting distinction); and if he still opposes DRS …
His relationship with Ray Illingworth was fascinating. Recently I have been saying Hussain, or failing him, Alec Stewart, should be Test supremo. A reminder about how that did not work with Illingworth in the book makes me a little more wary…
I would also like to know if the Cheshire County Cricket League, the successor to the Lancashire and Cheshire League that Atherton wanted to play in after he quit the professional game, still bars county-capped players. That seems very silly.
There is also a great chapter offering a detailed account of his famous, match-saving innings at Johannesburg in 1995/96.
"There is an aura about him. Some interpret that as aloofness. That did not always help his captaincy. It was probably down to shyness and modesty, though. When somebody is so talented you do feel in awe of them"
His assessment of his captaincy is intriguing. I regard Hussain as the better skipper, but Atherton correctly points out that central contracts were a huge asset to the later leader. Atherton himself points to his fine fitness record and tactical nous, and is proud that he had the respect of the dressing room. He does not believe that captaining Cambridge for two years made him a negative leader.
He says the "most damning thing was the failure to win games they ought to have won" and cites Trinidad 1993/94 and 1997/98 (the second Test of the 1997/98 series); Headingley v South Africa 1994; and Auckland 1996/97 (Danny Morrison the saviour!).
Going on too long as captain certainly damaged his reputation, I am sure everyone can agree on that; captaining again in 2001 when Hussain was injured was pointless, although alternatives were thin on the ground it must be conceded.
There is an intriguing section on the media. I had a discussion with my mother as we journeyed home after the 'dirt-in-the-pocket' Test against South Africa at Lord's in 1994. Although I had not yet been paid for sports writing, I was on the cusp of joining my local paper. Atherton had a reputation for not co-operating with journalists. I said that was bad; Mum said it was good – "why should he help them? That's not his job…"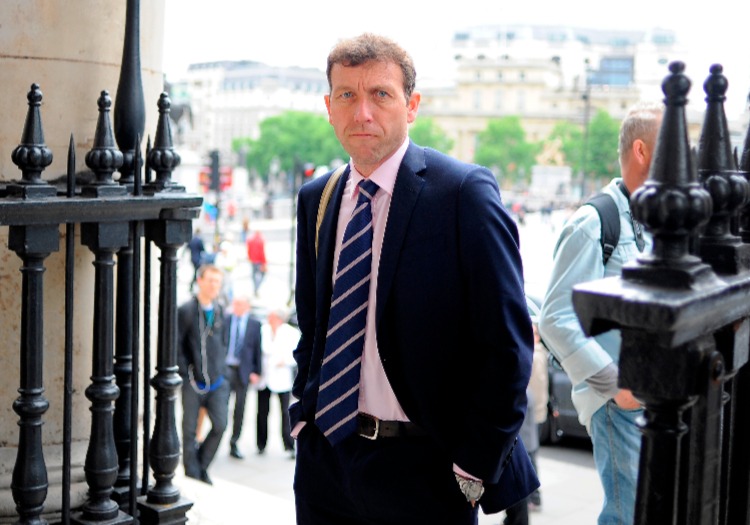 Atherton is the four-time SJA cricket correspondent of the year
Part of my thinking is that – and I am not saying this is a good thing – players who give journalists something to write about can get a better press. Duncan Fletcher does not receive the acclaim he deserves from writers because he came across as surly. The winter of 2000/01 and the Ashes of 2005 were stunning achievements. 
Atherton acknowledges Hussain was "more media-savvy". He says in the book that he "did not feel that [he] was too unhelpful" but admits he was "obstinate" and he was "wary of talking too much for fear of what I said being twisted, and I restricted myself to blandness".
He concludes: "Although I am now part of the media, I still don't see why there should be a cosy relationship between players and the press. It is equally dangerous for journalists whose need for impartiality is paramount. The media is there to act as a conduit, in a colourful and interesting way between that play and the paying and watching public. It is an important role, but it is no more and no less than that."
I recall writers saying they would not talk to Atherton when he crossed the divide, poacher turning gamekeeper and all that; it was hot air, of course.
Many would love him to run English cricket. That seems unlikely, however, as long as he has such an attractive portfolio, with The Times and Sky Sports.
There is an aura about him. Some interpret that as aloofness. That did not always help his captaincy. According to Atherton's book, Andrew Caddick thought he did not rate him (when he did). Angus Fraser wrote he was "cold and distant".
It was probably down to shyness and modesty, though. When somebody is so talented you do feel in awe of them.
What I do know is that when he visited The Cricketer offices and said, "Eh up Turbo" in front of my colleagues, I felt on top of the world.
The Cricketer | An evening with Mike Atherton
The Cricketer is delighted to invite you to our latest live event, this time in the company of the man himself.
Click HERE for more information