Lees looking to prove people wrong
After plundering 1,165 runs at 40.17 in 2016, Lees scored 531 County Championship runs at 24.14, hitting one hundred and two fifties as Yorkshire found themselves in an unexpected dogfight last summer
"It's a little bit of an open book for me"
Yorkshire batsman Alex Lees is determined to nail down his spot in the team after a below par 2017.
After plundering 1,165 runs at 40.17 in 2016, Lees scored 531 County Championship runs at 24.14, hitting one hundred and two fifties as Yorkshire found themselves in an unexpected dogfight last summer.
Speaking to YorkshireCCC.com, Lees has discussed how he is approaching the forthcoming campaign.
"I went back to the basics of my game, trying to nail that down really. Tweaked a couple of things, nothing too major, but they're enough to feel different as a batter.
"It was disappointing to have the season that we did, on the edge of a relegation battle is not something we have been used to."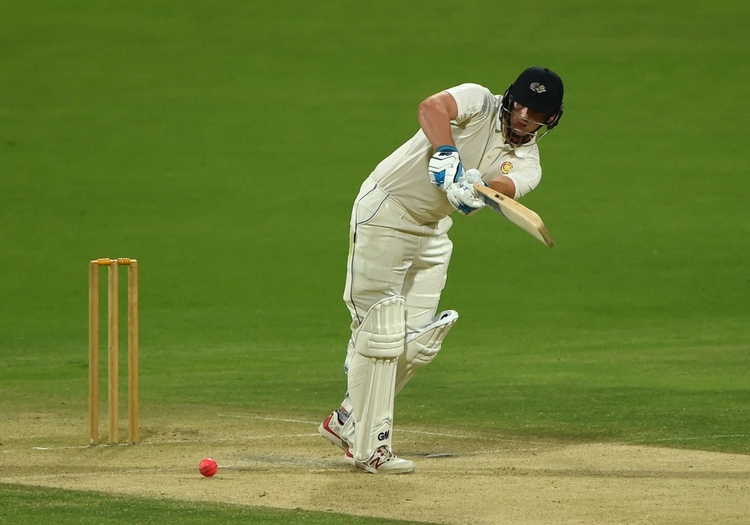 Lees batting in the Champion County match
Yorkshire found themselves placed fourth in Division One when the curtain came down with just two points separating the 4th, 5th, 6th and 7th-placed teams. The batsman says the county are determined to return to the more loftier heights that they have been used to in recent years.
"It is a high bar that we have set ourselves.
"You look on paper, we finished fourth, and [reached the] quarter-final of Royal London [One-Day Cup]… some clubs would be happy with that but for us we have such high standards.
"We know we didn't give a good account of ourselves and we want to show that we are a good team. A lot of players, including myself, have got a lot to prove this season.
"I think I've obviously got to re-cement my place in the team. After last year probably only Gary [Ballance] and maybe a couple of the bowlers are pencilled in for the first game.
"It's a little bit of an open book for me, the past is history now, it's gone and you need to prove your worth and for me it's about getting runs for Yorkshire, scoring consistently and inevitably proving a few people wrong."