'It has made me more hungry': Curran vows to bounce back from Ashes baptism of fire
HUW TURBERVILL: Tom Curran could not have been given a more challenging start, blooded for the final two matches on an Ashes series that was going badly wrong for England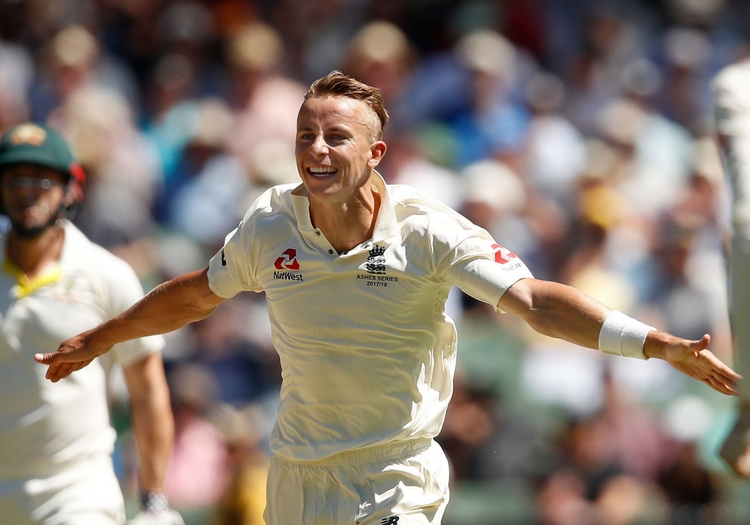 England's two seam-bowling veterans have encouraged the rookie to forget his baptism in Test cricket.
Tom Curran could not have been given a more challenging start, blooded for the final two matches on an Ashes series that was going badly wrong for England.
His combined figures were 2 for 200 at the Melbourne and Sydney Cricket Grounds, but Stuart Broad and James Anderson have told him not to despair.
"Those were two tough wickets," Curran told 
The Cricketer
. "It has made me more hungry; to come back and prove a point. I will be working hard.
"If Stuart and Jimmy are saying you are not going to play on many flatter wickets, then you have to take a bit of a positive from that.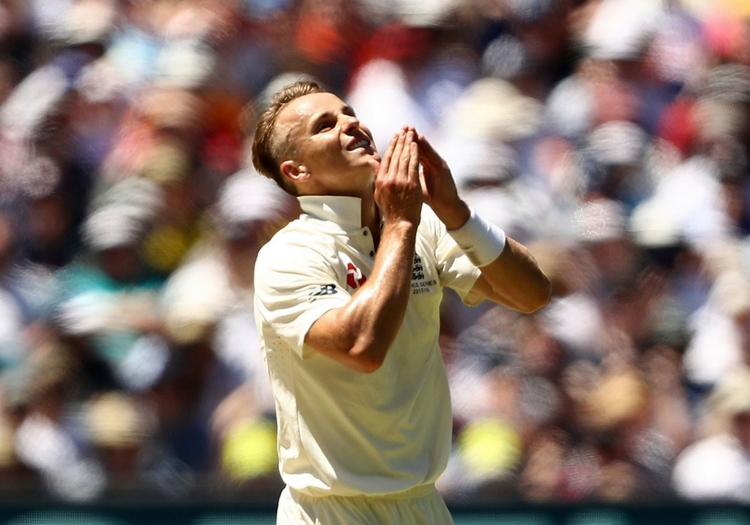 "T

he World Cup is a big goal of mine"
"They were tough wickets to bowl on against a few of the best batters in the world. I came in, got a chance, it didn't go as well as I wanted. I am not going to read into it too much."
In the MCG Test, the only one England managed to avoid defeat in, Curran was denied his first Test wicket when the TV umpire indicated it was a no-ball and handed David Warner a reprieve.
"It was obviously disappointing but coming back was not an issue." He then bounced back to remove Steve Smith.
Curran seemingly has vast reservoirs of positivity. "You have to have! If you take the lows too low and the highs too high it will get you down… take each day as it comes!"
Asked what it was like to bowl at and spar with Warner, that beast of batting and banter, Curran laughed: It was good to get him out! He is what he is – a class player and it was great to play against all those sorts of guys I have grown up watching on TV."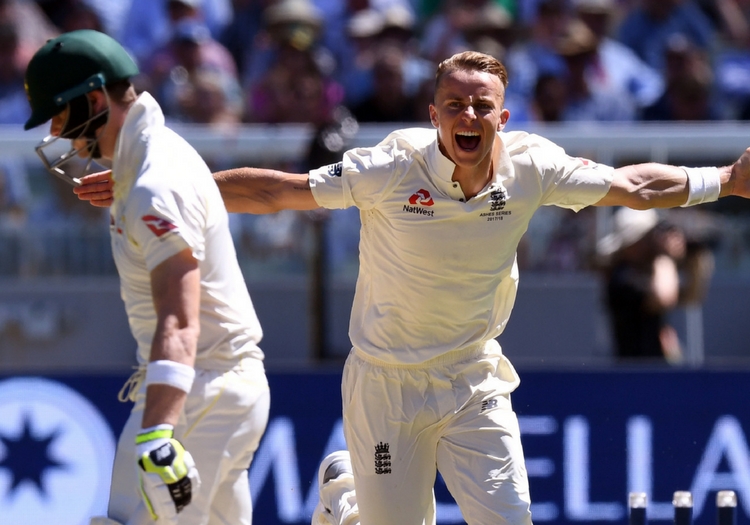 Curran celebrates taking the prize scalp of the Aussie skipper
The 23-year-old's ODI career is progressing more smoothly, and he looks on course to be in England's squad for the 2019 World Cup in te UK next summer.
The highlight in his eight matches so far was a five-for in a thrilling 12-run win over Australia at Perth.
"That was a dream, having been on the sidelines for a couple of months, then playing in a couple of games where it didn't go as well as I'd have liked. It was a big relief to get that five-wicket haul and contribute to a team win. England are dominating in white-ball cricket and it is an honour to be involved.
"I have had a taster now but there is still a lot of cricket to be played before that. Pakistan, Australia and India are here, then a couple of winter tours – just looking to improve and obviously the World Cup is a big goal of mine."
Curran is also focused on the summer with Surrey. They were third in Division One last year, but their number of draws (10 from 14 games) held them back.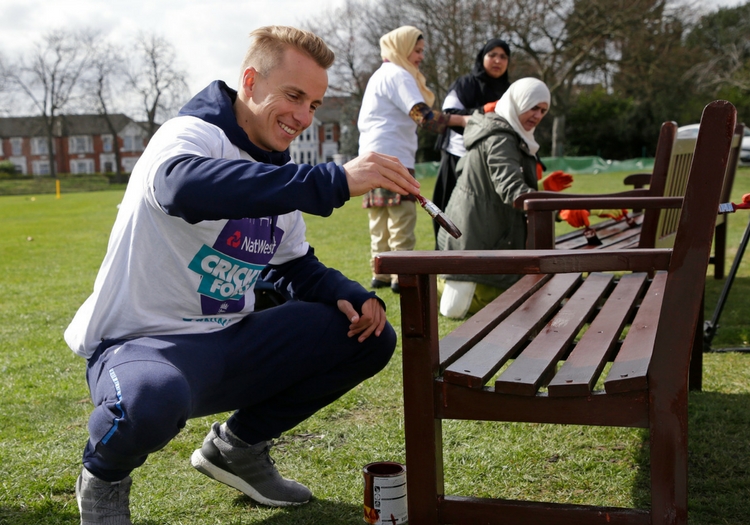 The Surrey allrounder was speaking during NatWest CricketForce at Ilford CC
"The Champo cricket is tough," he said. "They are good wickets at The Oval and that is something we will have to deal with this year. We have a couple of good additions to the squad and I am sure we will be pushing.
Hopefully we can go well in the Champo and the Royal London One-Day Cup – we have reached the final of that three years in a row – and the T20 is always exciting."
Surrey have a history of brothers in arms – after the Bedsers, the Hollioakes and the Butchers. Sam Curran, 19, is also now an integral member of their set-up.
"We encourage each other," said Tom. "He came into the Surrey side when I had played a couple of seasons. I put an arm around him but now he's his own man; he's growing up and maturing as a player. He's very happy for me and what I have done, and likewise.
"We have a special relationship. We still live together and play lots of golf. We both play off 12. He might be on top one day, me the other."
Tom Curran was speaking during NatWest CricketForce at Ilford CC. Now in its 18th year, NatWest CricketForce has grown into one of the largest sports volunteering initiatives in the UK, helping to secure cricket as the game for all with more than 2,300 local clubs registering this year. Find out more at natwest.com/cricket